mc2international mc2international mc2international mc2international mc2international mc2international mc2international mc2international mc2international mc2international mc2international mc2international
---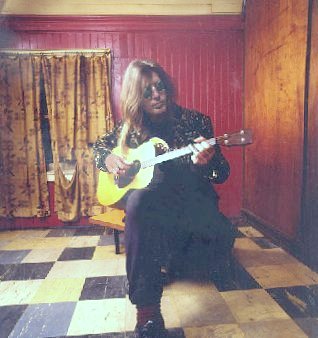 MC2 International, inc. is run by founder and CEO Jon Maye. The various companies operating under the parent umbrella company are all interrelated in the arts and media fields. While MC2 International functions primarily as the marketing and promotional arm, SECRET Records is the internationally distributed independent record label within the company, with Little Enoch Music being its BMI-affiliated publishing company.
"For The Arts" is an urban redevelopment company within MC2 International, offering affordable housing and office/performance space, plus various career assistance to those interested in the arts. "For The Arts" layed the groundwork for the later formation of its sister companies, Artco, LLC and the not-for-profit corporation South Shore Restoration Group, Inc.
In addition to the various workings of MC2 International, Jon Maye was a principal of Musician TV and co-founder of the Long Island Songwriters Association (LISA). He is also an American Film Institute/Sony award-winning videographer, photographer, recognized record producer with Billboard Magazine "Top Album Pick" credits, an award-winning songwriter, published poet and an A&R consultant for major label professionals.
Having spent more than five years as the editor of the music trade magazine The Music & Sound Retailer, also overseeing its annual Music & Sound Awards and serving as a television news reporter for NAMM-TV News during that time, he has since served as a contributing editor for many of the music and film industries' top publications. He has also consulted for some of the music industry's leading manufacturing companies and has conducted workshops and panels on the MI industry, the recording industry and innovative marketing tactics for leading music conferences in both the United States and Europe.
Jon Maye also spent ten years in radio as an on-air personality, music and program director for top American radio stations. He has continued to do voiceover work and audio production in his private 32-track digital recording studio for numerous companies, as well as copywriting and advertising design work. In 1998 he became the publisher of two magazines for which he has been a long-time contributing editor and marketing consultant; The Music Paper, published in the U.S and Canada and ME/musicians exchange, available in the Northeast U.S. area (LI&NY/NJ/CT/MA/PA/DE/RI/MD/OH/DC). A syndicated radio program, "RadioIndie," featuring the best new indie label releases, as well as a CD compilation series "Dirty Little Secrets," is also launching to further the two magazines' 20 years of support and promotion of musicians. The magazines also conduct the annual Long Island Music Awards (LIMIES).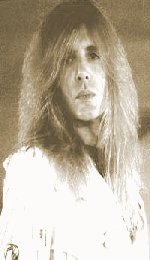 As you can imagine, Jon Maye doesn't sleep very much. He still looks like a musician, continues to write and perform and only wears his tux annually, at gunpoint ;-)

---
For the latest on our new CD releases check the SECRET RECORDS Web site. Internationally distributed by Dutch East India Trading 212.675.0922 or order on-line from CD-NOW.

For music news, interviews, giveaways, indie CD reviews & more take a visit to....... The Music Paper
ME/musicians exchange
Maye's Indie CD Picks & Reviews of the Month
---
For further information or to convey any words of wisdom...e-mail me at mc2@usa.com
For you lovers of ancient technology (or to send expensive gifts): MC2 International, 545 Eighth Avenue, Suite 401, New York, NY 10018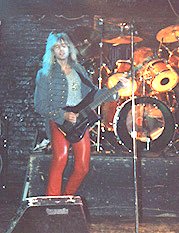 If you have comments, suggestions, have nothing better to do with your time or have just broken up with David Copperfield or Tommy Lee, click here (heh-heh)
---
....other Hot Sausage Links ...
Sample of Jon's artwork, photos & words.
I'm sure that this visit to our site has completely changed your life (uh, yeah right). Hopefully the earth has moved beneath your feet, you've seen a bright light and heard angels singing, or maybe even had a simulated orgasm. Thanks for coming. Yippee! Ain't cyberspace wonderful?

This site was created using Sausage Software's Hotdog Pro & WebExpress by MicroVision. You can actually download freebie demo versions of Sausage Software's program by clicking here.



THIS PAGE IS CONSTANTLY UNDER CONSTRUCTION AND BEING UPDATED. LOOK FOR WEEKLY SURPRISES!

Do
NOT
press this button!!